Tile Backsplash
Tile backsplash can enhance your home by adding visual appeal in a variety of ways. Here at Ruggieri Carpet One, we're here to help you find what you're looking for to upgrade your kitchen or bathroom backsplash. By adding or replacing tiles, your space can become part of a cohesive home look. Backsplash tile can even become the center of attention in a kitchen or bathroom by choosing bright colors or patterns.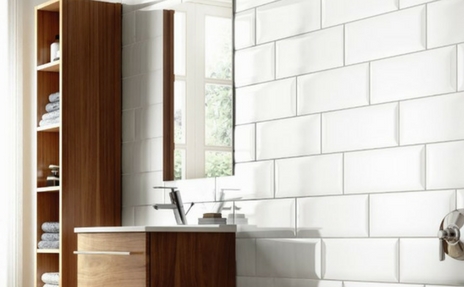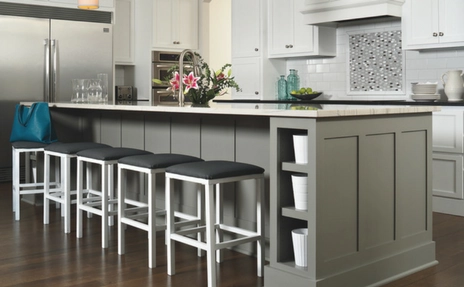 Custom Backsplashes
Creating a custom backsplash can be fun and exciting when there are so many options to choose from. Expressing your style is doable with tile because there are different sizes, types, and colors. Similarly, adding borders and specific tile patterns can be done to create a completely custom tile backsplash. If you're feeling trendy, choose a textured tile or something with a pattern. Whatever you decide, our local tile experts can help you sort through all the ideas you have to help create something you love.
Durable Protection
The kitchen backsplash idea originates from grease and food splatter behind the stove. This idea is still in use today, because tile backsplash has proven to protect walls. Adding a tile backsplash eliminates scrubbing walls and allows you to clean up more easily. Combining style with the durability of tile makes it a practical material for your kitchen and bathroom backsplashes.
Easy Maintenance
Tile is a low-maintenance option and offers a stress-free clean up. When splatters or dirt happen, it is easy to wipe and dries quickly. Replacing individual tiles can also be done if they become chipped or ruined in an accident. Tile is the ideal solution for adding practicality and trendy vibes in your kitchen or bathroom.